Partners with
---

610 N Wymore Road
Suite 110
Maitland, Florida 32751
phone: 407.599.6888
fax: 407.599.6889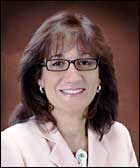 Meet Wanda I. Gutierrez - Senior Loan Officer/ Manager
Wanda's high integrity, passion, accountability and deep commitment to excellence have been the cornerstone of her 16 years as a loan consultant. She has extensive experience, particularly with first time homebuyers, and thus understands their desire to feel at ease with the intricacies of the mortgage process. Wanda firmly believes in establishing relationships with her borrowers by keeping them informed throughout the loan process, as well as maintaining contact with them after their closing. Her borrowers seek her out whenever they wish to finance again and are eager to refer her to anyone wishing to purchase or refinance a home.

Wanda has a Bachelors Degree from Rollins College in Organizational Communications with a Minor in Business/Marketing. Her education certainly does not stop there evidenced by her ongoing efforts to stay abreast of the ever-changing mortgage business through attention to the issues that impact the financial markets, and ongoing formal training.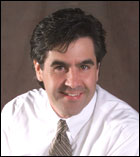 Meet Cory Miller – Senior Loan Officer/ Manager
In this world of empty promises, wouldn't it be great if someone actually did what they said they would do? Cory has built his business and his reputation on that very thing. "I try not to focus on meeting my client's expectations…I FOCUS ON EXCEEDING THEIR EXPECTATIONS."
www.CorysHomeLoans.com
---

120 South Woodland Blvd
Suite 207
Deland, FL 32720
phone: 386-490-4514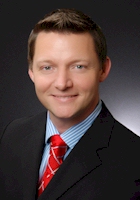 Meet Manny Sarnes – Senior Loan Officer
Manny Sarnes has prospered in both residential real estate sales and mortgage lending in Central Florida for over 8 years. As a licensed mortgage broker and experiences as a residential real estate sales agent, Manny offers his clients a full knowledge of real estate contracts and the home buying processes from start to finish. Manny enjoys working with the full spectrum of buyers from the first time buyer that needs down payment assistance with the county to the savvy investor trying to add his tenth property to his portfolio.

"Manny makes it to where I dont have to second guess my transactions and that piece of mind is pricless, thank you." Ken Fortner - Seasoned Investor
---


- Tampa, Florida
Internet Resources Division
4511 N Hymes Ave Suite 200 · Tampa, FL 33614
www.htelive.com
phone: 813.449.4264 · fax: 813.449.4266
John and Kelly Sarris bring a myriad of talents to HTE. The Tampa market and the surrounding areas of St. Petersburg, Sarasota and Bradenton are key areas with substantial growth potential in many population segments. John and Kelly's vibrant energy level and experience matched with the longstanding relationship that HTE Champion Phil Esposito has with the City of Tampa and the surrounding areas make for an unequaled combination in serving the commercial and residential funding needs of businesses and individuals alike.
HTE's Internet Resources Division represents one of John's many talents. In addition to his operational duties heading up the HTE office in Tampa, Florida, John brings a niche dynamic to our unique lending platform. The Internet Resources Division was designed to make shopping for mortgages easy and straight forward. Internet Resources' proprietary programming enables customers to select from multiple offers working with a single point of contact. This on-line outlet for borrowers is a very effective compliment to the relationship driven Champions Lead Source Program.
"In the current market, seventy-five percent of Americans start their search online for a new mortgage. The Internet Resources Division creates significant value for consumers and will quickly become the premier internet destination for mortgage lending. Adding its suite of services to HomeTeam Equity's present platform is just another step towards offering the consumer significant product and service options." Regional VP Internet Resources Division John Sarris


Meet John Sarris
John joins HomeTeam Equity with a decade of mortgage industry experience. As Regional Vice President of HomeTeam Equity Internet Resources Division, and Head of Operation in Tampa, Florida, Mr. Sarris has closed more than 21,000 loans during his career with $2.5 billion in residential loan volume. During his ten year tenure in the mortgage industry, John has ranked as one of the top originators and branch managers in the country for mortgage giant ACC Holding, he then moved on to become the #1 Branch Manager for mortgage banker Stockton Turner, and is the co-founder of the top ranked Florida based online mortgage lender STS Lending Corporation. He has personally trained and led some of the highest grossing mortgage sales forces in the country.

Meet Kelly Sarris
Kelly is a seasoned real estate and technology professional, with more than a dozen years of varied experience in multiple segments of the mortgage world. Kelly's expertise ranges from title work and marketing to actual residential mortgage lending. She is responsible for marketing and product strategies at the Tampa Branch of HomeTeam Equity. Kelly and her team deliver product solutions that meet our consumer and partner needs and bring those to market. Kelly has successfully led business and operations teams in e-commerce, online media and business-to-consumer services. She has developed products and solutions for mid-sized and large enterprise corporations and has a passion for finding opportunities in new and emerging markets. Previously, Kelly was Vice President of Sales at Elite Closers and was the primary force responsible for the growth and development of the company. Kelly has an extensive background in the marketing and development for small to medium sized companies and has a thorough knowledge of the entire settlement process.


---


- Jacksonville, Florida
Briarwood Office Complex · 8613 Old Kings Road South · Jacksonville, Florida 32217
www.lendingjax.com
phone: 904.379.4748 · mobile: 904.307.0077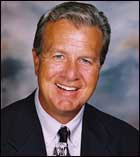 Meet Steve Carter
Steven Carter joins HTE boasting a mortgage background dating back to 1987. Steve was born in Ft. Lauderdale but quickly moved to Jacksonville where he has lived, worked and played since 1971. Needless to say his Jacksonville roots are solid.

After graduating from The University of North Florida, Steve entered the financial world with First Union Bank of Jacksonville, where he quickly moved up the ranks into a management position. Steve's passion for people eventually moved him to specialize in residential mortgages. "The mortgage brokerage business is where I can help people look at their short term and long term real estate goals while giving them options that the banking industry could not", said Steve. Mr. Carter has successfully built and managed some of the largest mortgage firms in the southeast, and has originated millions of dollars of mortgages though his employment with Jacksonville's Cornerstone Mortgage from 1991 to 1998, and with Main Line Mortgage, located in Ponte Vedra Beach, from 1998 to 2005. Since 2005 to the present, Steve has been employed with Windsor Mortgage as their Florida Branch Manager for FHA / HUD lending.

Steven has built his business around two basic principles, honesty and integrity. "Honesty may have cost me some business in the past, but I live where my clients live, where I take my family out in the community. Life is too short to have to go and hide. I enjoy seeing my clients, present or past knowing that I have helped each to satisfy their dream of owning a home."

Steve has been married for more than 18 years and has two daughters ages sixteen and eleven.
---


- Gainesville, Florida
2790 NW 43rd Street Suite 300 · Gainesville, FL 32606
www.mygatormortgage.com
phone: 352.244.0840

After a stellar college football and NFL career, Chris started his mortgage company in April 2007, and today Chris Doering Mortgage has established itself as one of the top mortgage lenders in North Central Florida. Chris is a dedicated and knowledgeable businessman with a great team of mortgage professionals. "Merging my team with HomeTeam was an easy decision to make. To have this association with an established group of financial professionals along with our retired sports professionals, all Champions in their respective sports, allows Chris Doering Mortgage to reach the potential I originally envisioned. I also agreed with HTE's goal to positively impact the residential and commercial funding industry on a national scale", said Chris.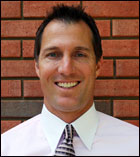 Meet Chris Doering
Chris Doering is a well known name around the state of Florida. Any Gator fan can tell you where they were when he caught the now infamous "catch" that beat Kentucky in 1993. Doering began his football career as a walk-on wide receiver for the University of Florida in 1991, only to leave as the SEC and school record holder for touchdown catches in a career with 31. He also finished ranking fourth on UF's all-time reception chart with 149 receptions and fourth all-time for yards receiving with 2107 yards. In 1995, he was named First-Team All-SEC and Second-Team All-America. He served as Captain of the 1995 team, the only UF team in history to be undefeated in the regular season. Chris was a member of four SEC Championship teams and played on the 1995 team in the National Championship game. Doering was named to the All-SEC Academic team in 1994 and in the spring of 1996 Chris was awarded the Doug Belden Award for most outstanding male scholar-athlete in his graduating class. In 2005, after a nine year career with several teams in the NFL, Chris and his family decided to return to Gainesville permanently.

Edward Parnell, CEO HomeTeam Equity, "Chris' dedication to his cause lined up perfectly with the business philosophies of our firm. We are fortunate to have Chris and his professionals as part of our organization. You see we all have the same goal, to change the way mortgage products are represented, and how mortgage services are implemented."

---

© HTE