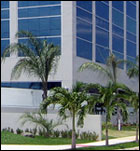 HTE Commercial Business comes in many forms.  Granted our collective years of experience have not all come under the HTE umbrella, but collectively and individually they represent hard work and performance. Trust is built simply by doing the right thing all the time which is the key characteristic that defines a relationship.  HTE's unique Champions Lead Source and Marketing Program, highlighting our Athletes' relationships that have been forged over time, allows HTE and its clients to enjoy a "from the top down" approach offering immediate access to decision makers. 
Our Athlete's and Employee's performance has resulted in:
Individual equity investments into HTE
Commercial funding relationships and opportunities
Equity fund relationships
Institutional lender relationships
Developer relationships and partnerships
Individual investor relationships
Hard money lending relationships
Addressing of specific client and project needs in all commercial categories
Growth into new markets
New athlete relationships and hires
Bottom line revenue
We are dealing with an ever changing market place and lender base.  Our client relationships deserve our continued efforts to uncover competitive pricing and unique lending sources, along with today's often illusive equity component. Our specific commercial project funding categories and programs are available upon request.